Om Shanti Yoga & Reiki Center
"Breathing in, I calm my body. Breathing out, I smile. Dwelling in the present moment, I know this is a wonderful moment."
Give the Gift of Wellness! Gift Certificates are available for Classes, Workshops, or Reiki.
Yoga promotes mindfulness by uniting mind and body. Allow your practice to blossom here.
Our passion is to share the benefits of Yoga with everyone. Yoga has been shown to decrease anxiety, blood pressure and cortisol levels. Whether you are just starting yoga or a more advanced practitioner, our goal is to help you find peace in your life by learning how to reduce stress, increase focus and coping skills plus increase flexibility, balance and overall well-being.
Om Shanti has become a charter studio with Mondays at Racines and will be offering a free class in studio and on Zoom on the last Tuesday of the month for cancer patients and their caregivers as well as a monthly Reiki Circle.

We provide free yoga for Veterans. Yoga has been used in the treatment of PTSD.
Teachers are available for private outdoor classes. Join with a few friends and host a class in your yard. We also offer workshops, beginner programs, private sessions, plus Reiki treatments and training.
Wear comfortable clothing and Bring a yoga mat, hand towel, and water is optional. Props are available for sale in the studio. 
Classes are available for all levels. Doors open approximately 15 minutes before class begins.
All classes are available on Zoom.
As we are returning to normal, we are excited to welcome you back to the studio! Being together again as we practice is magical.

An EPA Air Purifier has been added to the studio to maintain air quality, along with the highest grade filters for the A/C and heat..

If you are fully vaccinated, masks are optional. Otherwise please wear a mask until you are on your mat. Hand sanitizer is available as well as disinfectant for mats and props.

If you are not feeling well – please take the class on Zoom!!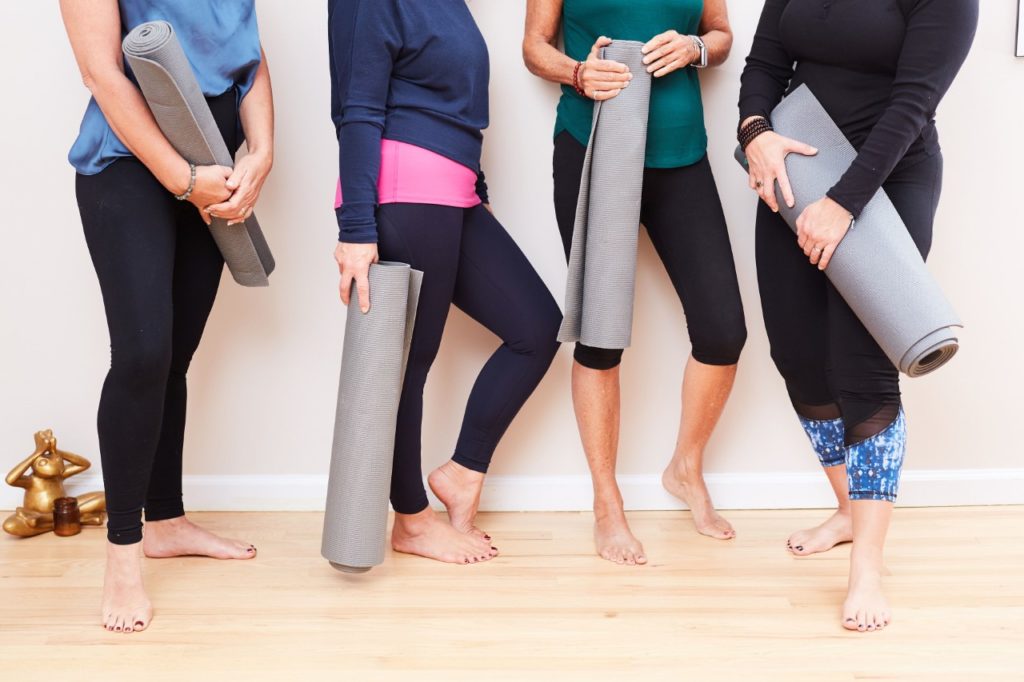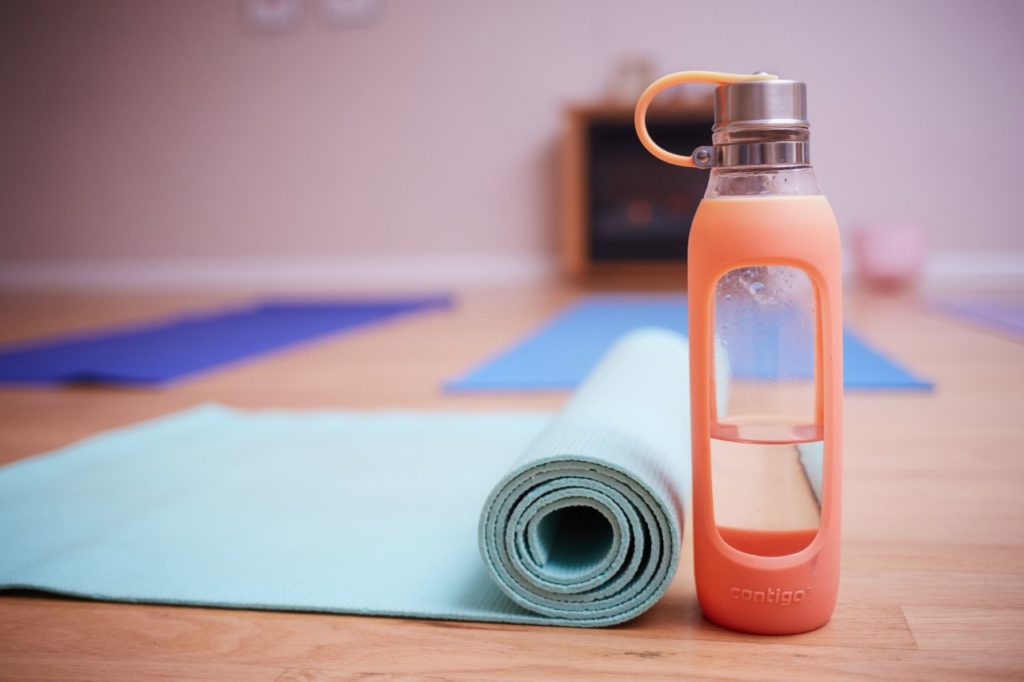 **Gift Cards are also available for purchase
2 Weeks Unlimited 
Single Class
5 Classes 
10 Classes
20 Classes
Students or Seniors 
$25 (New Clients Only) 
$15     Seniors – $10
$65 (expires in 7 weeks) 
$110 (expires in 4 months) 
$190 (expires in 6 months)
$10 Class, $35 for 4 classes, $80 for 10 Classes, $110 unlimited month 
We offer complimentary classes to Veterans
Basics Autopay
Monthly Unlimited Autopay
One Month Unlimited
Three Months Unlimited 
Six Months Unlimited
Twelve Months Unlimited
$65 (12 month commitment )
$105 (12 month commitment)
$135
$300
$540
$960
Pricing does not apply towards special events, workshops, Reiki, or series classes. 
Promotes harmony and balance through deep relaxation and allows the body release stress and tension, creating an environment for healing. Our treatments are enhanced by an Amethyst Bio Mat which uses an infrared heat to relax muscles and improve the immune system.
Private Reiki Treatments

Practitioners:
Reiki Menu

30 minutes -$40.00 
60 minutes – $75.00 
Book 4: 1 hour sessions – $240.00 
Reiki with restorative yoga – 1 hour – $75.00
Couple restorative w/ Reiki – 1 hour – $90.00
Students who complete Levels 1 -3 will be eligible to train for Reiki Master/Teacher. Dates to be decided upon completion.
Payment in full is required for all classes prior to the class date. Workbooks are included.
Reiki Circles are held once a month, providing an opportunity to apply your practice.

A Reiki Treatment Room is available to rent hourly for your use with clients.
The History of Reiki
How Reiki heals and how it can be used
Energy Fields and
Energy Centers (Chakra)
The Three Pillars of Reiki and how to practice them
The Reiki Ideals
The Levels of Reiki
Hand positions for treatment of self and others
Gassho Meditation
Level 1 – $175
Upcoming Session:
December  9th 1-5:30PM 
Prerequisite: Level 1
The Reiki Symbols – how to activate and use them
Japanese Reiki techniques
How to conduct a Reiki session
Preparing yourself and the room for Reiki
Circles/Shares
Distance Reiki
Client Release and documentation forms
Level 2 – $175
Upcoming Session:
December 10th 11:30AM-4:30PM
Techniques from both the Usui System and the International Center for Reiki Training
Using Crystals and Stones to enhance your treatments
Making a Reiki Grid to send continuous healing energy
Receive a Master Symbol and learn its meaning and how to use it
Reiki meditations to strengthen the mind and expand consciousness
Reiki Aura Clearing
Level 3 – $250
Upcoming Session:
November 12th. 11:30AM-4:30PM
Special pricing – If you sign up for Levels 1 and 2 at the same time, the cost will be $300 for both, a $50 savings.
THREE R WORKSHOP Restorative, Reiki, Reflexology
 Linda Hacker and Yogi and Reflexologist Donna Coogan
Saturday, December 2nd  3:00 pm to 4:30 pm
Join Linda and Donna for a relaxing afternoon of Restorative Yoga combined with Reiki and Reflexology.
Suitable for all
Preregistration is required
Exchange $45
Friday, November 17th
Reiki Circles are held once a month, providing an opportunity to apply your practice.
Sound Practitioners Alexis Haviters and Roberta
Sunday, December 10th at 6:30 pm
Sound Healing is an ancient practice to cleanse your mind, body, and spirit by transitioning you to a relaxed meditative state.
Preregistration is required.
Suitable for all
Exchange $35
Restorative Yoga with Reiki and Singing bowls for Cancer Patients
Monday December 2nd 2:30pm
In conjunction with Mondays at Racines, we are pleased to offer a free monthly yoga class for cancer patients and their caregivers on the first Monday of the month in studio and on Zoom.    
Please pre-register   
Suitable for All
Roberta returned to yoga several years ago developing a regular practice at Om Shanti. Having experienced the benefits of Yoga in her own life, when the prior owner announced she was closing the studio, Roberta felt a call to purchase the business. She is now a RYT200 with several years of teaching experience and certifications in Restorative Yoga, Yoga for Trauma, Meditation and Yoga for Cancer. Her passion is bringing Yoga's benefits to everyone, no matter their fitness level. She has continued the longstanding practice of Om Shanti providing free Yoga in the park summer Sundays in Common Ground. A Reiki Master Teacher, Roberta wanted the studio to highlight Reiki's benefits with Treatments, Circles, and Trainings. She has also become a Certified Health and Nutrition Coach to further her journey to share wellness with others.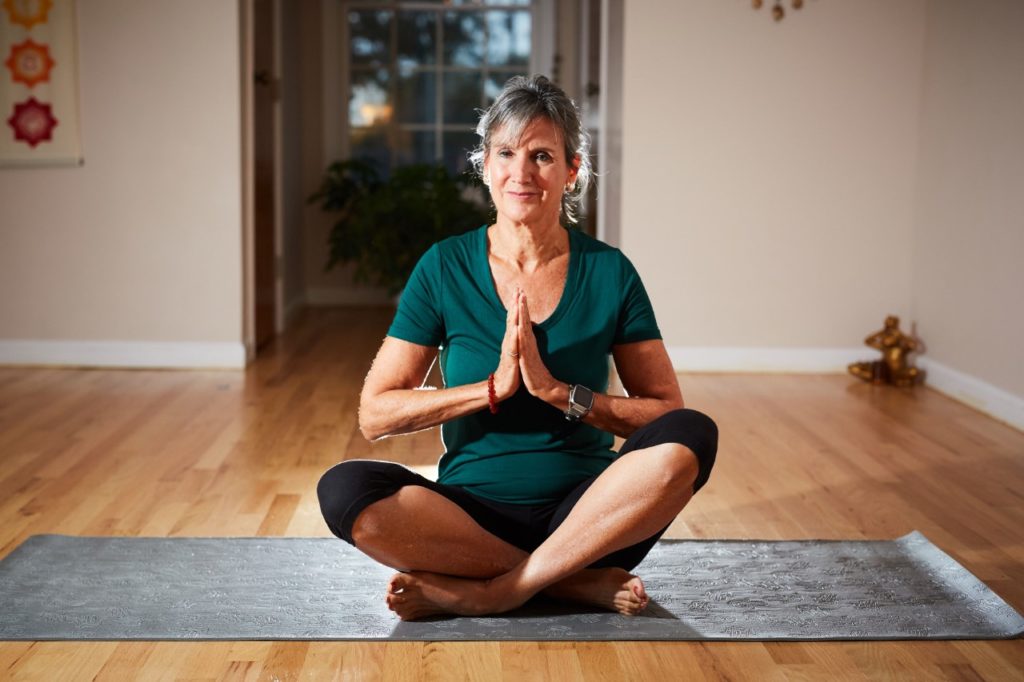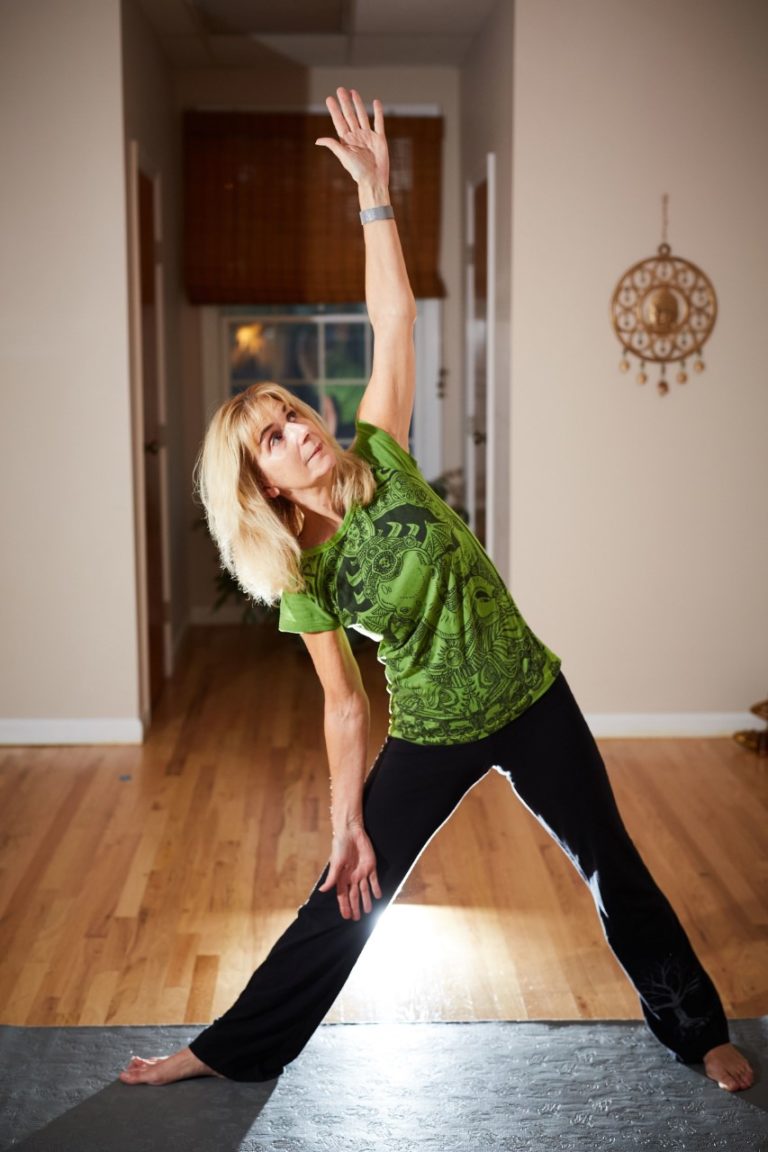 Rosemary is an E-RYT-1000 certified Yoga Teacher, as well as a Reiki Master Teacher. Rosemary's style is fun and light-hearted with emphasis on body awareness, proper breathing, and connecting to center. She delights in the transformative, calming effects of yoga and meditation and encourages taking the practice "off the mat" to cultivate a productive, healthy, fulfilled life. She has been teaching for over 30 years and is certified in several types of yoga including Nidra, Yin, slow Vinyasa, and Gentle. In her role in Teacher Training, she helps shape new teachers through Breathing Techniques, Classroom Management, Postures, Yoga for Business and Yin Yoga.
Charlotte is a E-RYT 500 hour (Dharma certified) classical Hatha yoga teacher, and has taught yoga at Om Shanti Om, since 2013. Charlotte's yoga path has led her to teach yoga to all ages and body types. Charlotte even incorporates her yoga onto the paddle board, for some summer fun! With over 5,000 contact hours, Charlotte is certified in Yoga for Breast Cancer, Prenatal Yoga and Yoga for kids. Off the mat, Charlotte holds a bachelor's in technology, and works from home as an independent contractor. Charlotte is married and has two children, ages 23 and 13. Charlotte's motto is "Inch by Inch, Life's a Cinch."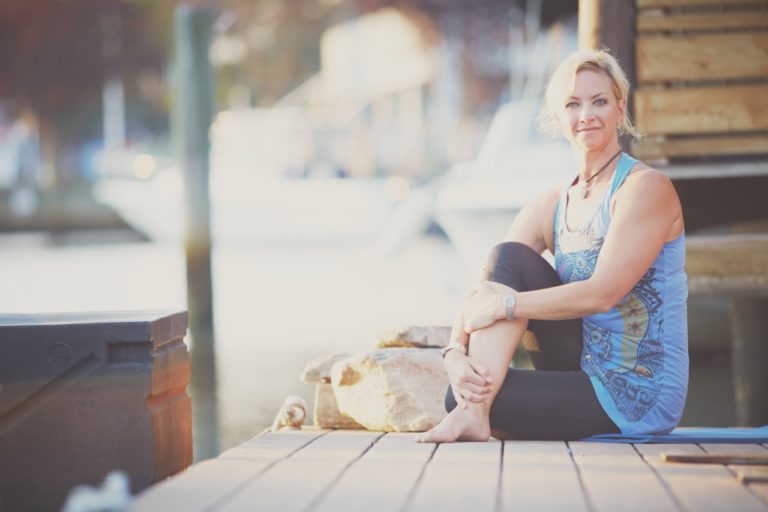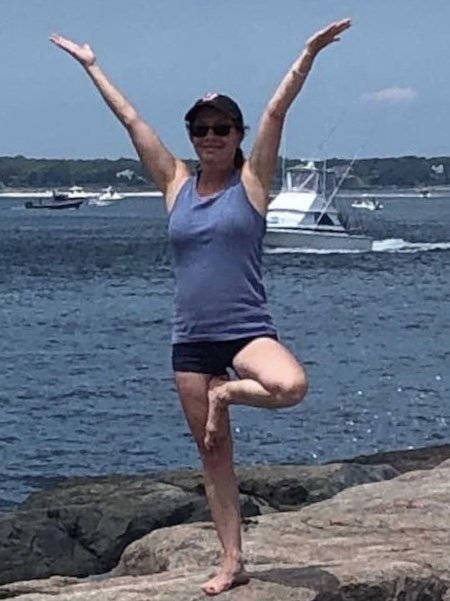 Linda, an E-RYT500, has been practicing yoga for over a decade, receiving her 200 hour teacher title in 2006 and her 500 hour level in 2009. She is also a "Relax and Renew Trainer" certified by Judith Hanson Lasater. In 2010 Linda completed the "Om Yoga Breast Cancer Survivors Teacher Training", and began a yoga program at "The Friends for LifeFoundation",working with cancer survivors for several years. Teaching a variety of styles and adapting the practice of Yoga to individual needs is her passion, believing the many gifts of yoga are available to all following their Svadharma(One's own way). Since August of 2012, Linda continues to teach yoga classes for our nations Veterans in the PTSD residential treatment center at the Veteran Affairs Medical Center in Northport, NY "… There is no heart like that of a soldier."
Rosie is a certified RYT200 Yoga Teacher with several years of teaching experience She began yoga on a whim and soon realized the many benefits. Rosie deepened her asana practice while traveling abroad and began incorporating it into her spiritual practice. Rosie brings a thoughtful, meditative and playful quality to her yoga classes. She has always enjoyed leading and teaching and looks forward to sharing yoga with everyone!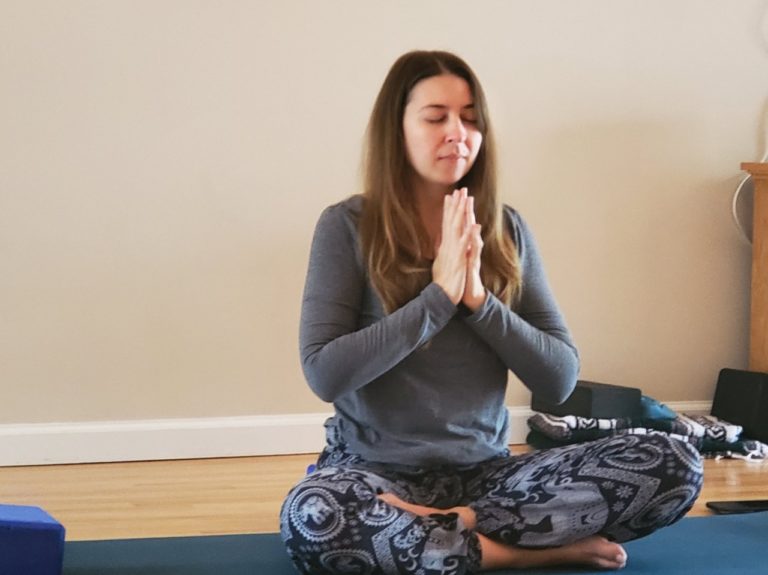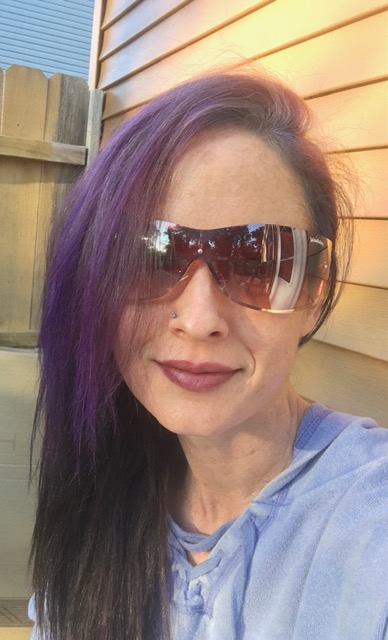 Heather is a RYT500 with experience in both Hatha & Forrest yoga. She has additional training in yoga for cancer patients, trauma, addiction & meditation. Heather found her way to the mat six years ago due to physical injury but quickly realized that yoga is so much more than just a physical practice. In addition to teaching yoga, she has a Master's degree in Psychology & is also a Reiki Master. She incorporates her unique blend of education & life experiences into each class with the hope of helping others take "the deeper work" with them off their mats & into their daily lives.
A cherished aunt introduced me to meditation at a young age and I was instantly hooked. This ancient magic of asana and breath is a gift that I am so honored to share. To serve as a guide to my student's inner journey is at the heart of my practice.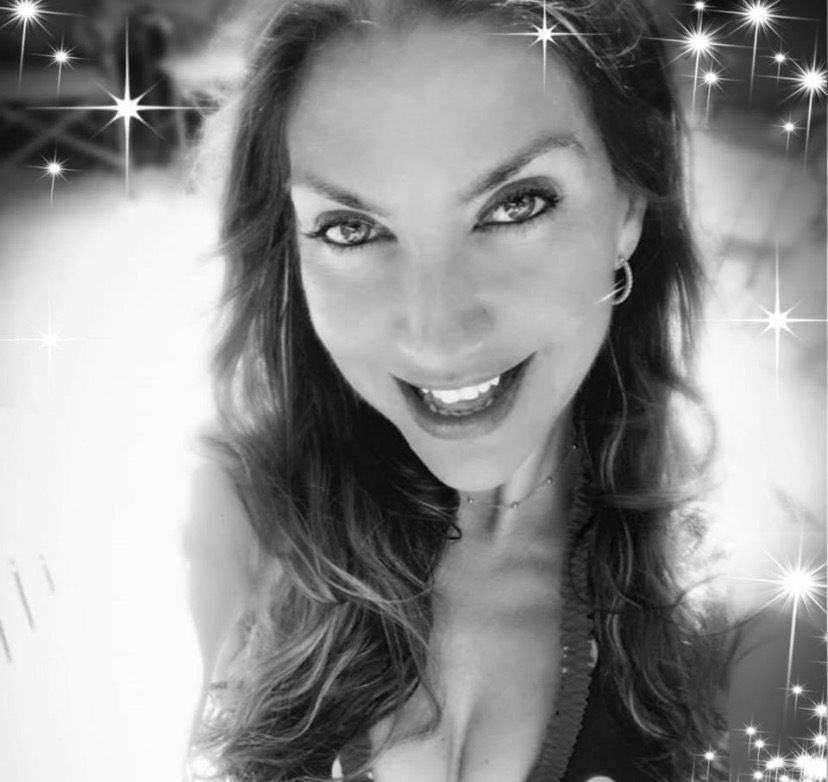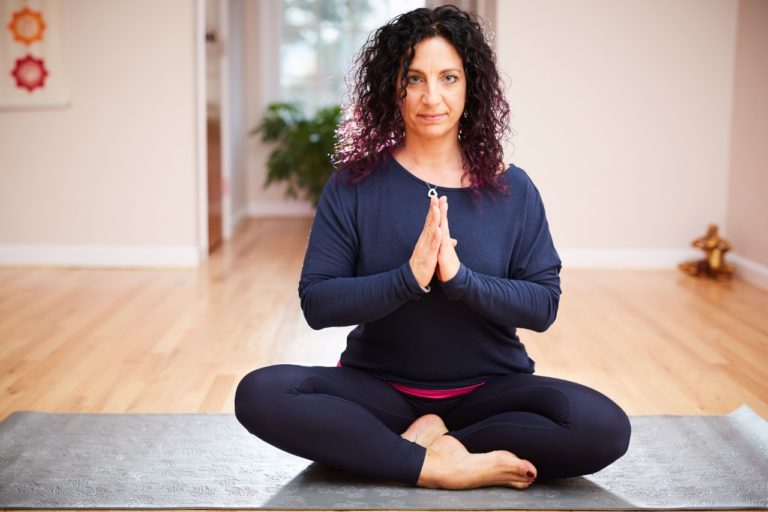 Rosaria is a RYT200 with several years of teaching experience in Hatha Yoga and Chair Yoga. She loves crafting, the beach and spending time with her husband and three beautiful children. Rosaria loves sharing her passion for yoga with our community.
Sumati is a Certified Yoga Instructor with a Masters in Counseling. Sumati has been teaching since 2003 and has experience teaching Beginner, Intermediate, All Level, Prenatal, Partner & Advanced at locations including libraries, camps, schools and hospitals. She did her Teacher Training at the Integral Yoga Institute and has also studied Yoga for the Special Needs Child, Prenatal/Postpartum/Labor & Delivery. She is also trained in Thai Yoga massage and a Reiki Master.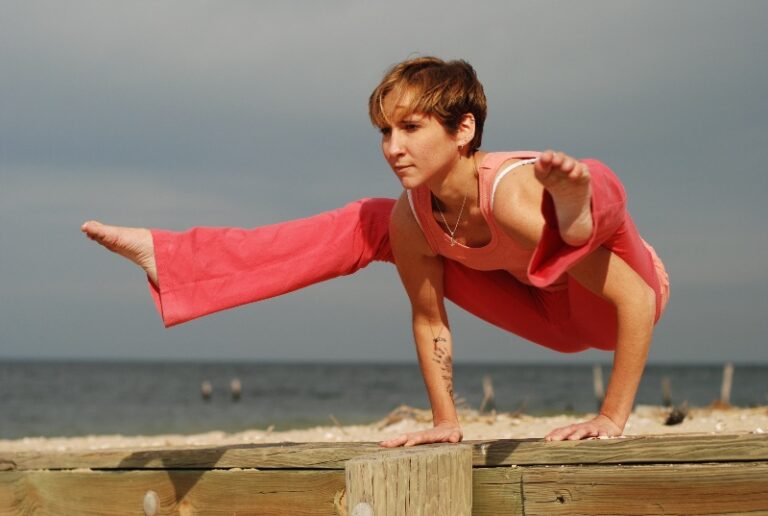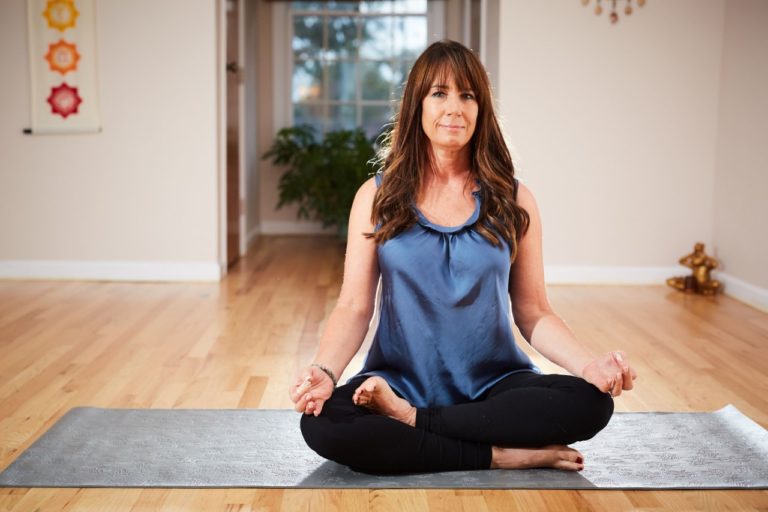 Cindy is a RYT200 and Reiki Level 3 Practitioner. Cindy is married 33 years and mother of 3 beautiful grown children and a retired newborn nurse. Cindy began her yoga journey 20 years ago and began noticing more peace of mind, self control and awareness in every day situations. Cindy creates unique yoga and breath sequences that flow to her love of music and loves to create a serene yoga oasis. Cindy shares yoga tips to calm the nervous system so her students can bring their yoga and peace of mind into every day.
Carrie is a RYT200 and began teaching in 2022 after many years of practicing yoga. Her classes integrate meditation, inner reflection and breath work for a truly wholistic body+mind+heart experience. Her passion lies in sharing the transformative power of yoga with her students.